Download
The Ultimate Guide to Finding Clients
How to Go Slow to Reach Your Goals Faster
At Xolo, our mission is to make solopreneurship a magical experience by ✨automagically✨ compressing business admin activities (invoicing, expense management, reporting, etc.) so they'll take no more than 10 minutes of your day.
🤓 For context, most freelancers and solopreneurs lose about 2 full working days a month to these unbearable/unbillable business to-dos.
But we've learned that business administration isn't the only unappealing part of being an independent — finding clients is right up there, too!
So we decided to commission one of the best freelancers we know to consult a few of the best freelancers she knows, and then write a guide about their collective best practices for finding and keeping clients. Even if today is Day 1 of being a freelancer. But also if it's Day 10,891 of being a freelancer.
In this guide, you'll learn:
👉 Which channels are best for finding new projects (Freelancer marketplaces aren't it, fam)
👉 The essential elements of a basic freelancer portfolio — no fancy website necessary
👉 How to plan and execute a successful client outreach campaign
👉 The best freelance communities to join by niche
👉 Elevator, cold & warm pitch templates
👉 How to leave an online breadcrumb trail so the clients come to YOU instead
👉 How to transform new clients into anchor clients
👉 And much, much more…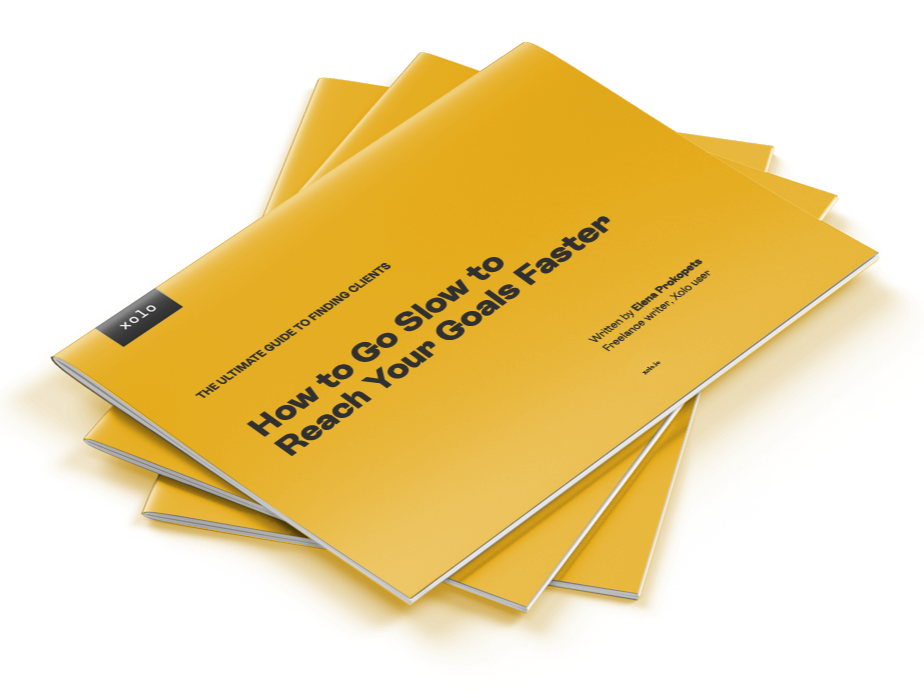 Invoice like a company in
10 minutes or less
No company? No problem! Xolo Go is for global freelancers looking for a fast, easy way to legally invoice their clients in the EU, USA and Canada. We charge a flat fee of 5% on payouts to your personal bank account so we only get paid when you get paid!